THE RESIDENCY //
PRAKSIS joined together with Oslo Pilot to invite Belfast based film maker and musician Seamus Harahan as its summer lead artist. Harahan selected the theme of 'mucker mate' around which to bring together a residency community.
'Mucker' and 'mate' are prevalent slang in Belfast. They most often project warmth and community, but they can also harbour a false intimacy. This residency is about new meetings, about connection, about character, about understanding and misunderstanding people, place and cultures. It is about bringing together a community and seeing what happens, be that: deep anthropological debate or collective music making (for example). While in Oslo, Seamus Harahan will be intuitively developing work around his interests in sound, music, movement and environment.
 
ABOUT OLSO PILOT //
Oslo Pilot is a two-year project investigating the role of art in and for the public realm. Laying the groundwork for a future periodic art event in public space, Oslo Pilot's 2015–2016 programme is aimed at exploring the intersecting temporalities of the artwork, the periodic art event, and the public sphere. Oslo Pilot is curated by Eva González-Sancho and Per Gunnar Eeg-Tverbakk. The project is initiated and financed by the City of Oslo, Agency for Cultural Affairs, Norway.
 
THE LEAD RESIDENT //
Seamus Harahan's deceptively simple work engages with his surrounding environment, discovering a sensual poetics in everyday, marginal and overlooked subjects and peripheral details. his work was described by Adrian Wootton, Chief Executive of Film London and the British Film Commission, as: "challenging and experimental while also humorous and accessible."
Harahan is represented in London by Gimpel Fils and has exhibited widely internationally, including at Tate Britain, London, and representing Northern Ireland at the 51st Venice Biennale in 2005. He received a Paul Hamlyn Foundation Award for Artists in 2009, and won the 2015 Jarman Award. He is ex-director of Catalyst Arts Belfast. Harahan lives and works in Belfast, Northern Ireland.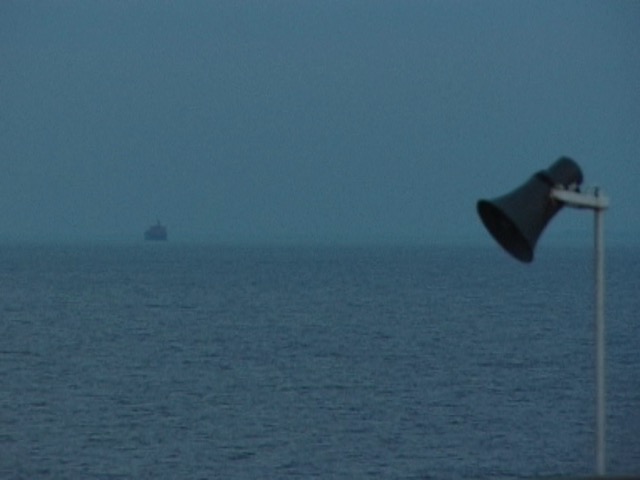 MEET THE RESIDENTS //
Together with PRAKSIS staff, Harahan selected from open call, two local and two international residents to join the residency: choreographer/dancer Edwin Cabascango (EC), artist Laura Cooper (UK), artist Julia Parks (UK), and musician/designer Erlend Ringseth (NO).
WHAT's been going on //
On meeting each other in Oslo this interdisciplinary group quickly established a collaborative working relationship and have been collectively exploring sound, movement and space around the city.
 


MEET THE RESIDENTS Q&A SESSION //
Held early in the residency, this was a public introduction to the residents practices of the discuss each others' practices while offering insight to a broader audience.
 

IN CONVERSATION: SEAMUS HARAHAN AND SASKIA HOLMKVIST //
This insightful discussion between the two artists about Harahan's practice, offered the opportunity to see one of Harahan's longer films; Holylands (2003) as well as a selection of shorter pieces.
Professor of contemporary art at KHIO, Saskia Holmkvist is a Swedish artist based in Stockholm and Oslo. Holmkvist's work comprises performative strategies, site-specific projects and film/video in an ongoing exploration into questions of the professionalization of language and concerns of translatability of subject positions. In creating mostly performative encounters between different protagonists through a conceptual and methodical approach borrowed from the artistic and academic field, such as journalism, theatre and psychology, the aim is to investigate by means of interacting. Recent solo presentations include Henie Onstad Art Center, Oslo and Frankfurter Kunstverein. Holmkvist has shown work in a wide range of spaces, recently including: Centre d'Art Contemporani, Barcelona; Casino Luxembourg; and Malmö Konsthall.